Hi there! Dave-El here and welcome to I'm So Glad My Suffering Amuses You and yes, I have had enough of silly love songs.
So tomorrow (Saturday) is Valentine's Day which is that special day where you (I'm talking to the guys out there) have to be absolutely sure that whatever you do, your plans for today better damn well be perfect or else the rest of your life will be a sexless hell. And to the other half of you (the women out there), this day better deliver on your most perfect romantic dreams or your life will have no value beyond your cats.
So no pressure.
Seriously, why does this day exist except to force people to face what you do not have:
you don't have love
you don't have passion
you don't have money
you don't have wart free genitals
Really, Valentine's Day is a most unnecessary source of relationship stress. It's not like a birthday or anniversary where it's special for just you or your partner or both. No, on Valentine's Day, everybody at the same time wants to have dinner at "the nice place" and everybody at the same time is expected to not only have sex but great sex.
Make her toes curl, Romeo! Argh! I can't handle the pressure!
And gifts! Oh shit, don't get me started on gifts. You can't be practical at all. "Hey, honey, here's that luggage set you've always needed! Happy Valentine's Day!" No, it's got to be romantic or sweet or sexy or maybe some combination of all that. Again, no pressure, right?
Take chocolate. Women have a love/hate thing for chocolate.
"GIVE ME CHOCOLATE!" she snarls as if she's a ravenous beast from the pits of hell. So you give her chocolate.
'WHY DID YOU GIVE ME CHOCOLATE? I'M ON A DIET!" she snaps. So you give her a small box of chocolate.
"A SMALL BOX OF CHOCOLATE? ARE YOU SAYING I'M FAT?!?!"
Guys, you will never, ever win when it comes to chocolate. Any amount or portion of chocolate between zero and a mountain is going to be the wrong amount and there's nothing you can do about it.
This also applies to lingerie. Go ahead and get her something from Victoria's Secret and you're wading into a minefield of body and self-esteem issues.
"IT'S TOO SMALL! DON'T YOU KNOW I'M ON A DIET?!"
Or...
"HOW BIG ARE THESE PANTIES? YOU THINK I'M FAT, DON'T YOU?"
You might think you're safe with jewelry. Yeah, you might think that, huh?
"Well, isn't that...cute."
Or...
"I'M CLIPPING COUPONS FOR GROCERIES AND YOU'RE SPENDING MONEY ON THIS?"
Sometimes, guys, sometimes you get lucky and you hit all the right points. The right candy, the right jewelry, the right restaurant. Everything is perfect. But then...
"I'm on my period."
So....good luck with that whole Valentine's Day thing, OK?
______________________________________________________
So #RejectedCandyHearts was trending on a Twitter a week or so ago so I figured I would gather them up here for today's Valentine post.
________________________________________________________________
So Valentine's Day post may have been a bit too cynical. So let me leave with this more uplifting send off.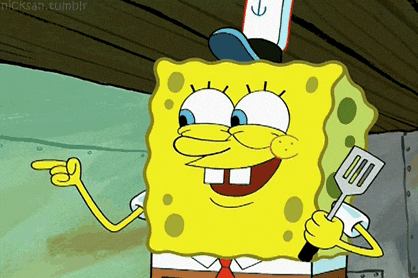 You all try to be good to one another and if you can't be with the one you love, well there's always internet porn.
'Bye!